Purple Run - April 13, 2019
"Let's Go Crazy"
Dearly beloved
We are gathered here (Sunset Park) today (April 21, 2018)
To get through this thing called life
Electric word life
It means forever and that's a mighty long time
But I'm here to tell you
There's something else
The afterworld
….In 1984 Prince and the Revolution famously sang those lyrics to open both the album and film, titled "Purple Rain".  Sadly, on April 21, 2016 the earthly reign of the Purple Rain creator came to a tragic and premature end. At this anniversary, we will gather not only to "get through" this thing called life- but to CELEBRATE this iconic "Pop Life" figure.
Whether you were a fan of this "Musicology" legend or not, just like the color purple, or love the number "7" like Prince did, "Gett Off" the couch and "Let's Go Crazy" and party like it's "1999".
Costumes are highly encouraged! Grab your "Raspberry Beret" or at least your favorite purple running gear- "Hot thing", you know "U Got the Look"!
NOTE: The color Purple is also associated with several different causes. Unlike the color pink, which is almost exclusively linked to Breast Cancer Awareness, the color Purple is associated with a variety of causes. Among them include Alzheimer's Disease, Animal Abuse, Eating Disorders, and Victims of 9/11 to name a few. You can read more here.  Whatever the cause closest to you, I invite you to join us- We Run As One!
---
Registration
7K
Add On: Both AM & PM races!
Early Bird
Thru Dec 31
$27
+ $17
Standard Entry
Jan 1-Mar 31
$37
+ $17
Late Entry
Apr 1-Apr 19 @ 12 p.m.
$47
+ $17
On Site
Cash Only
$55
+ $17
*ALL race entries include a custom technical shirt, finishers' medal, event timing, post race food, award eligibility, aid stations, and a fun time!
** Those running both AM and PM races will receive 1 shirt and 2 medals!
CLICK HERE FOR MAIL IN ENTRY FORM: Not yet open for 2019
Back to Top
---
Course
Sunset Regional Park: History Walk Trails (Paved)
2601 East Sunset Road, Las Vegas, NV 89120
7K (4.35 miles): The 7K course starts at the History Walk near the Dunes Overlook and runs  counter clockwise along "Alphabet Street" AKA, the purple path (see map). The course runs along portions of the purple, pink, brown, and turquoise paths- finishing back where you started.
The History Walk paved trails are completely removed from vehicular traffic. The path is mostly flat with only slight inclines/ declines- setting the stage for a PR, or perfect for the beginning runner. The course is walker and stroller friendly. Enjoy views of the Las Vegas Strip, Frenchman's Mountain, landing aircraft, and bunnies!
You can choose from the following start times:
7:45am: Start of the morning race: "Play in the Sunshine"
7:45pm: Start of the evening race: "Under the Cherry Moon"
9:15pm: Course officially closes
FAQ: You've heard of a 5K and a 10K- so why a 7K?! Prince was always a fan of the number 7, and the color Purple, so we combine them here in the Purple Run 7K! At 4.35 miles, it also proves a great next step for anyone having already run a traditional 5K, but not yet ready to make the leap to a 10K. Plus- since it is likely your first crack at the 7K distance- it's a guaranteed PR- WooHoo!!
**Sunset is at 7:21pm** Portions of the course are unlit, and therefore all runners on the course after 7:30pm are required to be reflective from front and back AND wear a headlamp or carry a hand held flashlight.**
** Calico Racing reserves the right to make any necessary course changes required per the permitting body and is subject to final permit approval.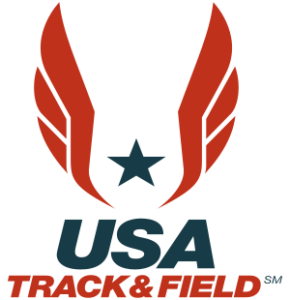 Back to Top
---
Aid Stations
There will be 2 opportunities for aid along the course. Aid stations will provide water and Hammer Heed energy drink. Please use the trash bins provided.
Back to Top
---
Schedule and Packet Pickup
Saturday, April 21, 2018- Will be updated for 2019

6:45am: Athletes may begin arriving to collect their race packets at the start line near the entrance to the History Walking Trails. 2601 East Sunset Road, Las Vegas, NV 89120
7:45am: Start of the morning race: "Play in the Sunshine"
9:30am: Cut off for morning race.
6:45pm: Athletes may begin arriving to collect their race packets at the start line near the entrance to the History Walking Trails. 2601 East Sunset Road, Las Vegas, NV 89120
7:45pm: Start of the evening race: "Under the Cherry Moon"
9:30pm: Course officially closes
Please arrive no later than 20 minutes prior to your start time to collect your packet. Packet pick up will be located near the start/ finish line at Sunset Park at the entrance to the History Walk trails (paved).
Back to Top
---
Parking
2601 East Sunset Road, Las Vegas, NV 89120
Parking is at Sunset Regional Park near the start line. This area is best accessed from the EASTERN AVENUE side entrance, which is just south of Sunset and just north of Warm Springs. Front row parking if you drive a "Little Red Corvette".
***There are 2 entrances on Eastern Avenue, use the south entrance which is right next to the History Walk. So if you are heading northbound on Eastern, it is the first entrance into Sunset Park after crossing Warm Springs. If you are turning off of Sunset Road and heading southbound on Eastern, it is the second entrance into Sunset Park.
Back to Top
---
Travel
AIRPORT AND CAR RENTALS
Las Vegas' McCarran International Airport (LAS) serves the Las Vegas Valley. Numerous air carriers and rental car companies service this airport.
There is no race provided transportation from the Strip. A rental car, taxi, or uber is advised.
Back to Top
---
Awards
* All finishers get medals. **
Awards will be something inspired by nature and/or the surrounding area and the theme of the race.
Overall Male and Female winners for each event (7K morning and 7K evening) go 3 deep. Overall winners will be taken out of the running for age group awards.
Age group Male and Female winners for each event (7K morning and 7K evening) goes 1 deep. 10 year age groups as follows: 0- 9; 10- 14; 15- 19; 20-29; 30-39; 40-49; 50-59; 60-69; 70+
NOTE: Overall and Age Group awards are determined based off of GUN TIME.
NOTE: Awards will be handed out at the finish line very shortly after runners start finishing, and will continue as award winners come in. Please listen for your name to be called if you think you may have placed. Awards not collected on site will be subject to a shipping charge if they are requested to be mailed no later than  1 week after the race. Payment of $10 per award is to be made via Paypal account: calicoracing@hotmail.com  with your shipping address and award in the memo. *Please read the above award categories to ensure you are eligible for an award*

Back to Top
---
Additional Info
PAISLEY PARK TOUR: In June 2017 I visited Paisley Park (Prince's home and recording studio) in Minnesota after running the Grandma's Marathon. What a fun visit! After the tour I took a walk along a pedestrian trail that connects Paisley Park, under the roadway to the other side to a city park. Under the roadway is called Riley Creek and has become an impromptu "Graffiti Bridge" where there is spray painted Prince dedications, decorations hanging in honor of Prince, etc. There is a chain link fence where people hang their "offerings". It was here I was taking a bunch of pictures when a very eccentric looking man walked up with a dolly, easel, and paintings. He had on a bizarre knit hat which I later discovered was a pancake skillet, and he goes by the moniker "Painter of Pancakes". I'm glad I had the courage to go up to him and talk because it turned out to be a highlight of my trip. I bought 4 paintings from him took some pics, and talked for quite a while.
"Riley Creek" Prince Dedication: Inspired by this impromptu "Graffiti Bridge" along Riley Creek just outside of Paisley Park in Minnesota, we will have a specified area along the Purple Run course close to the start/ finish line that will be our version of "Riley Creek's Graffiti Bridge". Runners are encouraged to hang their Prince dedication offerings in this area- use your imagination! Purple boas, purple hat, purple beads, stuffed animal, a painting, Prince poster or memorabilia, etc. Please no spray painting or chalk on the pavement. In compliance with our permit we will need to take these items down at the conclusion of the event. Feel free to re-collect your item, or swap with others- but please bear in mind these items are not guarded or checked, so it is possible you may not get yours back. Any uncollected items will be removed by event management at the end of the event.
A little Joyce (your Race Director) history....
I have long been a fan of the musician Prince (and the color Purple- seriously every bedroom I've lived in since I was 10 years old has been purple!). Heck, even my tennis racquets have always been the brand, Prince!
Interestingly I was introduced to Prince by my grandmother- by accident. Back in the early 80s, my older sister, Julie asked my grandmother for a Michael Jackson cassette tape (you people my age remember those, right!?). Jackson's album "Thriller" was topping the charts, but somehow my grandmother got confused and gifted my sister the tape of another rising star, Prince and his album "1999". While my sister was disappointed, I quickly embraced Prince's sound, and became a life long fan.
In my teen age years, my fitness goals were in body building. At 16, I competed in 2 amateur body building competitions, and my posing routines were each performed to Prince songs, "Little Red Corvette" and "Kiss". At 19, I competed in a Miss Fitness Competition with a routine choreographed to another Prince song, "U Got the Look".  Apparently I did not have the look, as that was my last of subjectively judged fitness competitions. At 27, I started running marathons and quickly embraced the clear objective in running- finishing time. Though, decades later, you're still sure to find at least once Prince song on my iPod.
Back to Top
---
Hotels
Hotels closest to Sunset Park
Hampton Inn & Suites, Las Vegas Airport; 0.39 miles away
DoubleTree by Hilton Hotel, Las Vegas Airport; 1.98 miles away
Homewood Suites by Hilton, Las Vegas Airport; 2.64 miles away
Best Western McCarran Inn; 3.03 miles away
Back to Top
---
Directions
2601 East Sunset Road, Las Vegas, NV 89120
Sunset Regional Park: History Walk: CLICK HERE FOR MAP
(This is the southern end of the park, closest to Eastern and Warm Springs.)
Back to Top
---
Gear Bags
GEAR BAGS
Parking for this event is within steps from the start/ finish line, so most people will choose to leave their belongings in their cars. For those without a vehicle, there will be a tarp laid out at the start/ finish line for you to leave your gear bags. Please use your own bag and label it with your name. Please note these are not checked nor guarded, so no valuables please. Please also remember to retrieve your bags after the race, as bags will not be mailed after the event.
Back to Top
---
Photos
---
Results
Click on a year to see links to results files
Back to Top